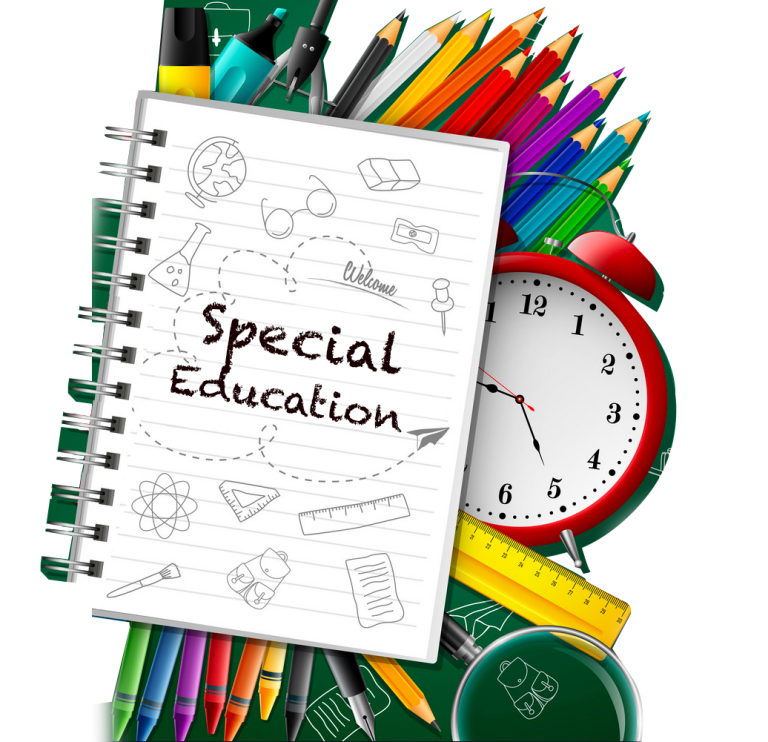 Special education addresses a variety of educational services that are offered to students in different ways, different environments depending on their individual needs. It is not a "one style fits all" approach but more an individual design that focusses on satisfying each students particular needs, whether they have a learning disability or not. The main objective is to help students that have a harder time learning or who have a specific disability. 
Teaching them that they can learn, showing them, they are capable both in the classroom and with their peers and that it is important to feel part of a group is vital.

A special needs teacher creates and plans a class especially designed for their student to learn at their own pace, no matter what their learning style is. It is also very important to determine the student`s mental wellbeing and to show them how to express their emotions. 
Teacher provides the students with tools to effectively grow academically and to strengthen their self-esteem. It is very important that the student feel welcome for them to feel comfortable and achieve the desired objectives and them to trust their teacher and express what they have difficulties with. An open line of communication is created with the parents so they can appropriately explain the student`s needs and what is required to reinforce the learning process at the student's school.
An assessment is performed to determine what the student's weaknesses and strengths are and what needs to be addressed.
Contact us:  [email protected]